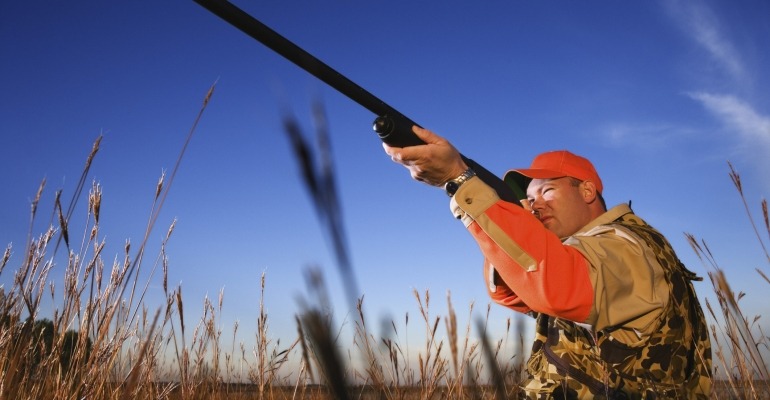 Hunting at Kentucky Lake
The Kentucky Lake area offers some of the best hunting in the country! Deer, turkey, and waterfowl abound! The Land Between the Lakes offers an impressive variety of hunting opportunities and more than 230 days a year of in-season hunting.

Hunting Licenses are as follows:

License Resident / Non-Resident
Annual Hunting $12.50 $115.00
Statewide 5-Days (not valid for deer or turkey) $32.50 (non-resident)
Junior Hunting (under 16) $6.25 $8.75
Sr/Disabled License $5.00 (resident)
Combined Hunting & Fishing $22.50 (resident)
Landowner/Tenant Trapping $10.00 (resident)
Trapping $17.50 $120.00
Deer Permits* $25.00 $25.00
Junior Deer Permits (under 16) $15.00 $15.00
Spring Turkey Permits* $20.00 $20.00
Fall Archery Turkey Permits* $15.00 $15.00
Fall Firearm Turkey Permits* $15.00 $15.00
Waterfowl Permit** $10.00 $10.00
Migratory Bird Permit** $5.00 $5.00

*Deer and turkey hunting permits required for both residents and non-residents in addition to an annual hunting license.
**All waterfowl hunters who require licenses must purchase a Kentucky Waterfowl Stamp in addition to the Federal Duck Stamp. Licenses sold at all Count Clerks offices, most resorts and bait and tackle stores. Federal Duck Stamp sold at all Post Offices.
For more information click here.